According to the CoachNet website, coaching can be defined in several ways:
"Coaching is a relationship with a purpose, focused on facilitating change."


"Coaching is what happens when you listen first all the time!"


"Coaching is the process of listening, asking questions, and looking for next steps."


"Coaching is discovering the core truth & gifts and accompanying a client toward a future vision."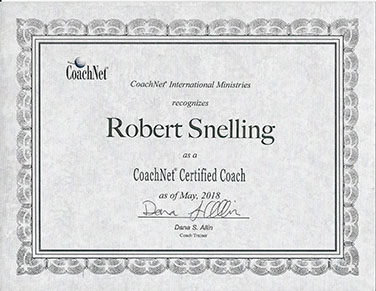 Coaching is for the person and is not mentoring, consulting, or counseling. A client ready for coaching is a person who is in a good place personally and professionally but who wants to clarify areas needed for positive personal growth. Bob has the skills to draw from clients those persistent nags that need clarification by asking focused questions with the purpose of helping the client move forward in his/her quest for self-improvement.
Bob has been trained by CoachNet to actively listen to clients with the focused goal of "drawing out the best" in all his clients. He is a CoachNet certified coach, now actively seeking his Associate Coach Certification (ACC) through the International Coaching Federation.
Bob has unique experience within the Presbyterian family of churches and in the business world. He has traveled nationally for over thirty years helping, leading, and teaching church leaders and members of the aviation industry.
Interested in what Bob can do for you? Is it time to reset Takeoff Power in your personal life? Refer to the "Contact Us" page to begin.